Man, so much has been going on, and I've been wanting to blog so badly, but haven't had the time or patience to do so.
Let's see....On June 7th, we found out that poor Nigel died. He was just so sick and unhappy, it was better for him. I am glad I didn't put him down and had those extra weeks for him. He loved to snuggle, even more so in the end. What a nice boy.
I felt bad for Simon, he was so lonely it seemed. Rats are very social and so I called the pet store we adopted Simon & Nigel from and asked if they had any rats for adoption. They did! They had Theo (prenamed)who was dropped off by his previous owners. The pet store lady wasn't sure how old he was or anything about him, except that he was having breathing problems and they were feeding him cat food to fatten him up (not supposed to do that!!!). I said I'd like to check him out, it sounds like he'd be a great fit. I didn't want to expose a healthy rat to Simon just in case, so this sounded like a possibility. When we drove to Mankato, I was so excited. At the store, I picked up Theo and he was just a soft little love. He let me carry him around the whole store and loved to sit on my shoulder like the boys do and hide in my hair.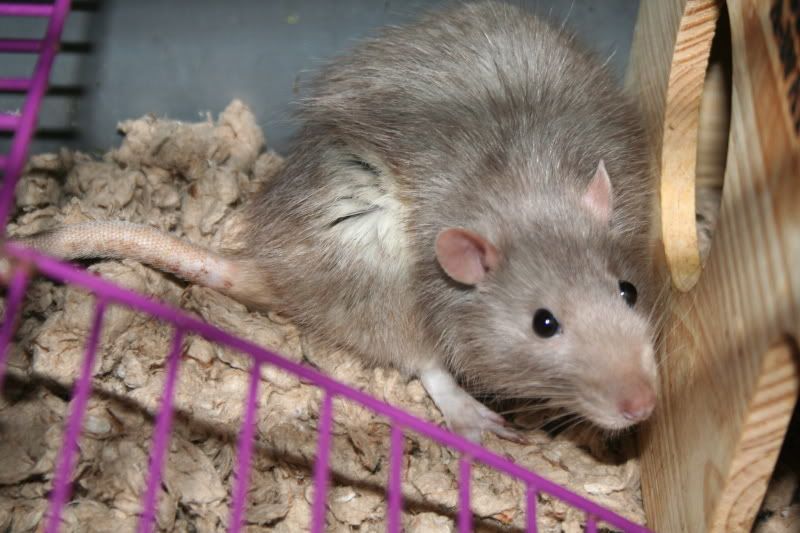 I did all the steps to exposing Simon and Theo to each other and they hit it off. Once they were finally in the cage together, they snuggled and cleaned each other and had a great time together.
Sadly, as we were getting ready to leave for our District Convention on July 2, I found Theo had died. I knew he was sick, I just didn't think I would only have him for 3 weeks. We have decided to not get another rat. I am just trying to love on Simon more. Simon is doing okay, he's still breathing rough, but not as rough as the other two. I think he's lonely and it's sad.
Our "Keep on the Watch!" District Convention was awesome. I saw lots of friends that I haven't seen in years. Makes me happy! The information was what we needed! Don and I really needed that time together as I had been working my Summer Program thru my job and was putting in a lot of OT and not getting the time together that we're used to. We went to Savers on Friday night to see if there were any clothes for Don. Sure enough, we got two pairs of pants, a shirt, tie, couple of books, awesome old decks of cards and a COUCH! Oh my. Yes, we TIED a couch to our STATION WAGON. It was quite the sight to see, I'm sure. We noticed a lot of looks. :-) So now we can cuddle again. We had arm chairs for the past couple of years and we missed that connection.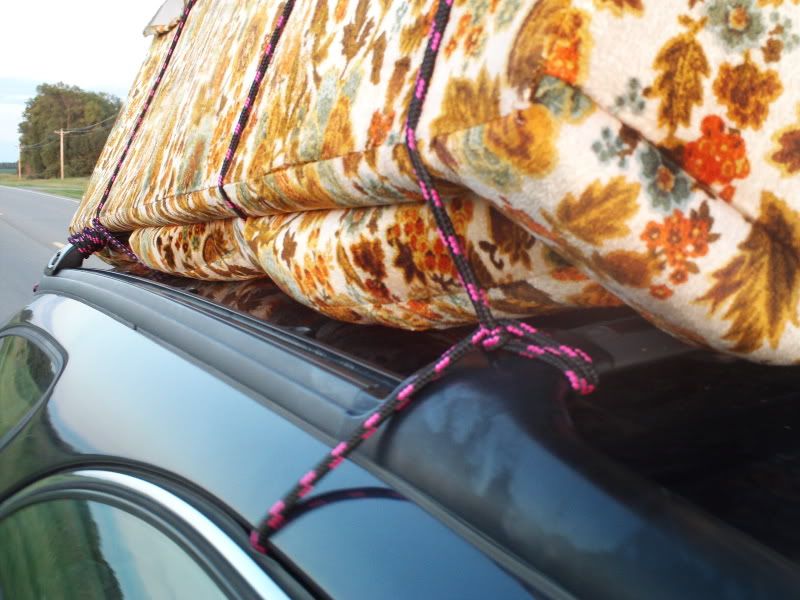 I think that's about it for now. This is way too long. I hope you stuck it out to the end!!!